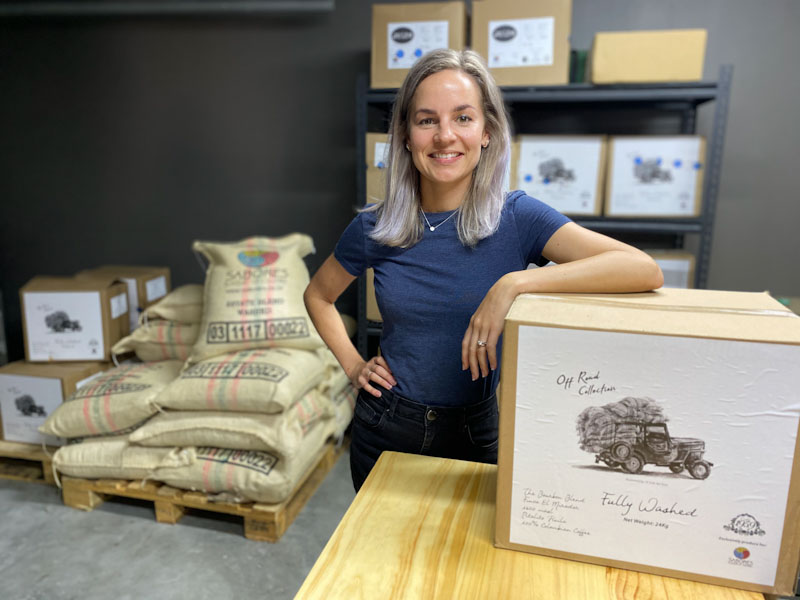 SABORES was created over a freshly brewed cup of coffee in the heart of the coffee producing mountains in Colombia in 2017. The term SABORES is of Spanish origin which translates to 'flavours'. Nicole and José Fernandez strive to stay true to the origin of the term SABORES by offering coffee with a diverse range of flavours. The Fernandez couple founded SABORES to not only express their love and passion for coffee, but also to integrate their proud heritage. Nicole was born and bred in the agricultural goddess of South Africa, while José originated from the culturally rich Colombia. Nicole and José achieve a synergy of their heritage by importing the best coffees from the South American country.
"Raised by families who respect both traditions and our planet, we are proud to bring coffees from environmentally-friendly, socially fair, and sustainable producing farms."
Sabores aims to be a key player in the high-quality coffee business in South Africa. Our ambition is to become the privileged supplier of the best specialty Colombian coffee, based on social responsibility, cost leadership, and marketing support.
Core Values
We want to make sure that we understand what the South African roasters require in order to make their experience not only enjoyable with every bean they purchase, but also to make them realize that when it comes to getting the best Colombian specialty coffee, it will be Sabores that will deliver:
To make sure that our suppliers are people who take great pride in the origin of their coffees. With self-sustainable growing and collection methods, environmentally-friendly techniques and having the biggest respect and fair remuneration of the coffee farm workers for their hard work.

Believing in organic production benefits, so we make sure that our organic products are certified as per the international standards.
To not ever compromise the quality of our products over quantity.
We want our customers to be excited and spread the word of Sabores in South Africa, so we keep an honest, respectful relation to them and among ourselves.
We started this company out of love for both our Colombian and South African cultures. So we will do our best to educate and share with the world the cultural and values that make our Company so unique as a Latin African idea to have the best coffees available for the South African roasters.